...are off to the post office
so I'm feeling pretty happy.
I've just joined a new swap, a Little French Swap, over at Cheryl's delightful blog
Willowberry Designs
.
She is very kindly sharing a new project with us each month.
Like so many people at the moment, I'm in love with bakers twine. In fact I do have a thing about all string and have quite a nice collection.
Above is just a little part of it. I keep my collection on an old dresser which I have under our pergola.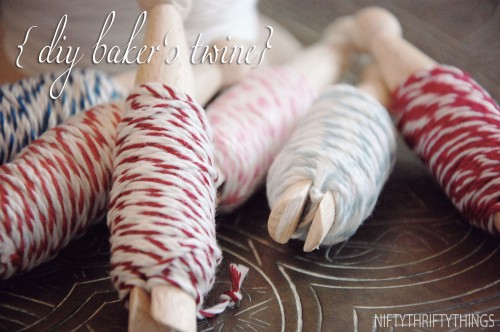 Clever Vanessa at
Thrifty Nifty Things
has a great tutorial on making a version from embroidery floss.
and
I just had to share this one with you because it is irresistible.
There's a tutorial over at
Design Sponge
. Thanks so much Grace and Marny and Clare.