A new year, hooray! Lets hope 2013 is wonderful for everyone.
Here's January's White Rabbits logo for those of you who find making a list keeps you on track.
and here's the code
http://1.bp.blogspot.com/-mHewudp--NE/UN4lbNVCJEI/AAAAAAAAGbc/1lxKXrJJtuM/s320/thumb_cute-rabbit-wallpapers-1.jpg
for fans of using wool fabrics and wool felt
All you need is to purchase this amazing e-pattern called Summertime by Erica Kaprow for $10 from Pattern Spot, collect your wool fabrics (or of course you can use cottons) stitch-a-long and share pictures of your quilt as it grows. (I'll set up a flickr stream.) Of course you can just stitch some of the blocks if you wish - the designs would look fabulous as mini quilts, on bags, table-runners etc.

Let me know if you are going to play along and I will list you on my sidebar so everyone can take a look at your progress. I've got three wool fabric packs to help get you started. Just be one of the first three to sign up and I'll post you a pack.
Time to share some pictures of some of the wonderful gifts I received for Christmas from my lovely bloggy friends. Jude was my partner in Fee's Advent swap. I received 24 wonderful small gifts and this gorgeous table runner as my 25th Christmas Day present. It is just perfect. Thank you so much Jude.
Wonderful RachaelDaisy of Blue Mountain Daisy made me the most amazing calendar. Each month I'll share a page. Here's January. Rachael is so clever and creative and my calendar will take pride of place in my sewing room this year.
The two lovely hexies from my December swap partner in the Inchy Hexie Flower Swap were accompanied by one of the most delightful gifts I've ever received. A teeny hand turned salt bowl and lid were included, and were made by Marie's husband. Plus the smallest little scoop ever. I always use Maldon Sea Salt so a proper salt dish is a pure delight.
Enormous thanks to Marie and her lovely husband.
I'm so glad I discovered One Sheepish Girl. It is a fabulous blog full of wonderful ideas and tutorials. I love this one.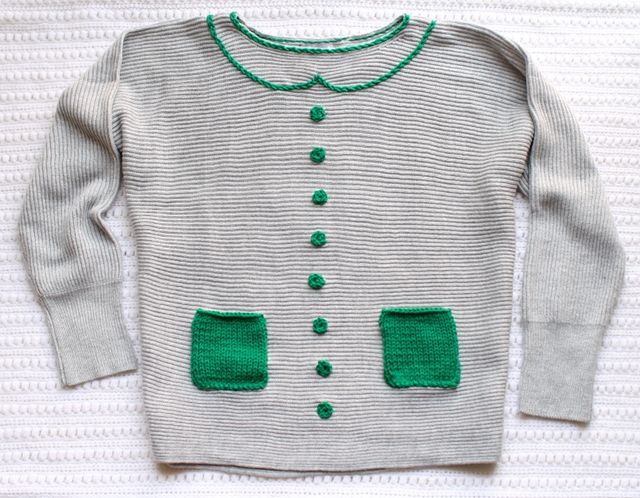 It's a sweater makeover. So very clever. Here's the LINK to the fabulous tutorial. Thank you so much Meredith.