This week has a teeny tiny theme as I have three more of my little Colourbox bears to share. Aren't they sweet?
They will need to put on their warmest jumpers and hats before we venture outside to picnic. And a thermos of hot chocolate will definitely be in the picnic basket.
Have you got a bear, softy or doll who would like to join us on the picnic this week? It doesn't need to be one you have made yourself, all are welcome.
Please join in the fun and pop your details into Mr Linky.
A Great Giveaway
This week fabulous Jody from
Jody's Crafty Creations
has very generously given me one of her wonderful patterns to give to one of this week's picnicers. And how lucky are we because it is one of my very favourites, Drafty the Door Sausage Dog. We certainly need Drafty down here in Melbourne - it's freezing - feels like the wind is coming straight from Antarctica.
Thank you so much Jody, this is so kind. How to enter - just join in the picnic for one chance to win or leave a comment for one chance to win or do both for two chances to win. I'll leave the giveaway open until Sunday night and post the winner's name on Monday morning.
I've got some teeny tiny little projects to share this week. Thank you so much to the talented and generous bloggers who designed them.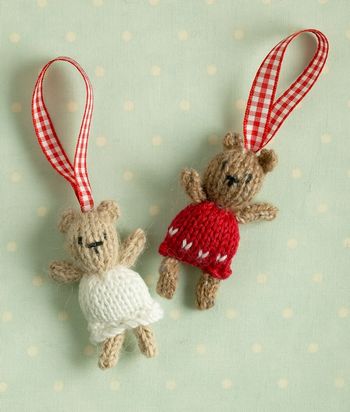 Christmas Tree Bears from
Little Cotton Rabbits.
These would have to be up there with the cutest things I've ever seen.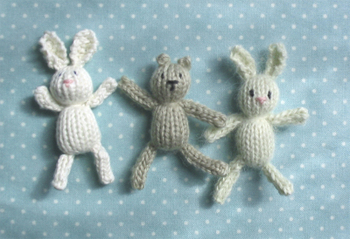 and these Teeny Tiny Knitted Toys. I am so in love with these. The pattern is also at Little Cotton Rabbits.
And what about these little owl egg cosies. Cute! Cute! Cute! And a free pattern from
Flutterby Patch
A wee Mouse from the
Knitted Toy Box
is a delight and how could you not fall in love with
R's Traveling Gnome also at the Knitted Toy Box.
If you are an animal lover please consider supporting the
Free The Bears Fund
. I do and it makes me feel good to know that I am helping to give the bears in various sanctuaries around the world a safe, peaceful and happy existence.