Let's help Fee's son, Josh
When I first started blogging wonderful Fiona from Designs by Fee was one of the first people to welcome me and make me truly feel part of our wonderful piece of blog world.
She is a truly good human being, someone you can really turn to in the hard times. She is such a brave person and suffers from debilitating ill health herself. But she always soldiers on, always puts others first, is kind and generous and good... and is a real animal lover which puts her on the top of the list for me anyway.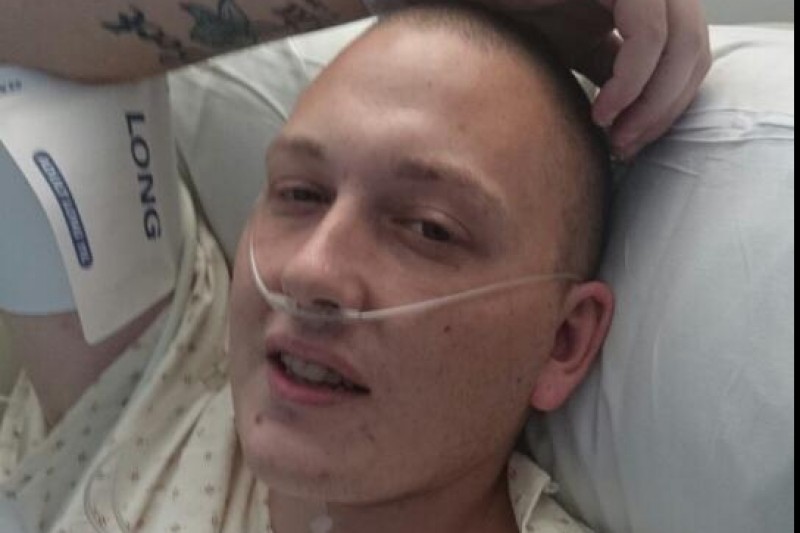 Now more sadness has come into her life. All of us who are mothers know how terrible it is to see your child ill... in pain... suffering. Well that is what is happening now. Here's what Fee wrote on Go Fund Me
Josh is a 24 year old father of 3. He worked as a roof tiler after he left school and built a life for his partner and children.
In 2010 he was struck down with a disease which blocks the main arteries to the extremities of the body. This resulted in his left leg being amputated in 2011.
Despite being on medication to thin his blood and stop future blockages Josh developed another major blockage to his right leg a few months ago which subsequently resulted in his remaining leg being amputated yesterday.
Josh is a proud stoic man and a wonderful partner and father and refuses to ask for help. But as his mum I can see that this further setback has created a whole new set of problems for him including suitable housing, moving house, medical equipment etc
The state government do assist with some necessary equipment and assist with a basic prosthetic but there are a lot of gaps in what he will be eligible for and what he needs. Just the silicon sock for his stumps are $400 each.
Josh and his wife Bec and 3 children have just been offered a wheelchair friendly home so we need to get them all set-up and ensure that Josh is able to stay as independent as possible.
I know it is a dreadful economic climate and that most of us are doing it tough but I plead with you to help if you can.
I can't imagine the hurdles and difficulties my boy is going to have to face in the coming weeks, months and years and as a mum it breaks my heart that I can't take away his pain or kiss him and make it better. But I can do this and hopefully make the journey a little less stressful.
If you can possibly help in any way please do. Josh's Go Fund Me site is HERE. You can contact Fee HERE. You can see Fee's Facebook HERE.https://www.facebook.com/fionafee.ransley?fref=nf
So often in tough times bloggers have united for a cause...so lets unite to help Josh