Now that my Christmas Swap parcels are either delivered or safely on their way I have been able to go back to stitching some of Jenny of Elefantz beautiful designs. This sweet heart is from the second package of patterns of her Stitchery Club which you can buy HERE at her Craftsy store.
I've replaced the heart in the middle with a dear little Theodora Cleave button. If you can't make it to one of Barb's fabulous Day of Play events you can buy them HERE.
If you pop over to lovely Gail Pan's blog HERE you can read all about and follow along with a wonderful Blog Hop.
There were lots of ooohs and ahhhs when I saw this beautiful cross stitch.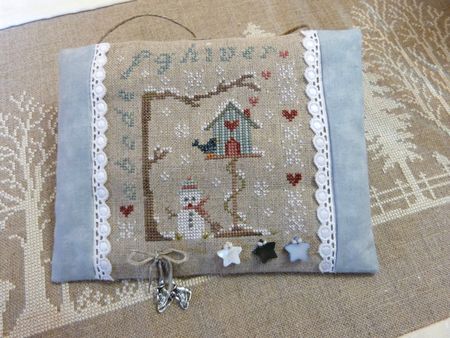 It is very generously shared HERE at Lin Pulsion. Many many thanks.
Hope you enjoy a wonderful day