It is so lovely to receive a gift out of the blue. It raises your spirits and makes you feel loved.
This is so beautifully stitched. Look at the teeny tiny perfect stitches.
I feel really blessed to have the friendship of darling Jenny.
This is such a sweet project.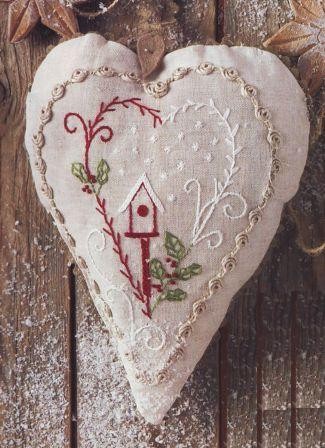 Sorry this link wasn't working earlier but it is now.
Hope you have time for some stitching today
PS I spent a few hours last night updating my Fabulous Free Things 2014 Pinterest Board. It is now up to date and has 148 pins so far. So if you are searching for one of The Fabulous Free Things LINKS but can't remember which post you were looking at just click on the logo in my side-bar and you will see all of the projects in one place.