On Thursday
Keryn
made a kind offer to give the pattern, fabrics and some sewn blocks of this fabulous quilt to another blogger.
Luckily I was the first to reply and the very next day a wonderful parcel arrived. I'm over the moon and feel well and truly spoilt.
Thank you so much Keryn -it's like Christmas all over again.
I had a wonderful fun filled day with my lovely
NOTYQ
friends yesterday. We enjoyed a stitching day at
The Patchwork Teahouse.
As always the morning devonshire tea was delicious
and I just had to share the cute salt and pepper shakers on our table.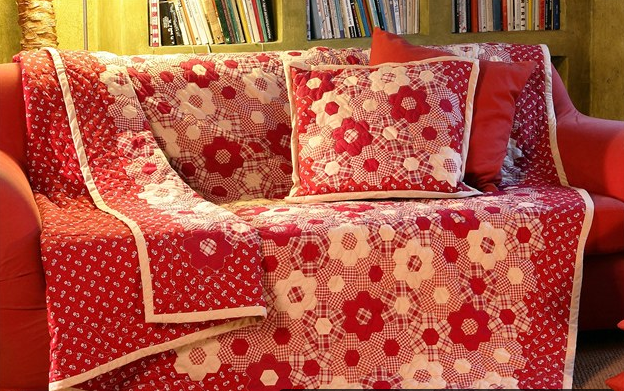 This quilt is pretty special. There is a wonderful tutorial
HERE
to help you make a fabulous hexie quilt for yourself.
It comes from Marrietta in Russia and is truly delightful. Thank you so much.
Hope you get a little bit of stitching time this weekend
Love