No genteel careful opening here. I'm always too excited to do anything other than rip and tear away.
Here are my first two presents from lovely
Jude
as part of sweet
Fee's
Christmas Advent Swap. Day 1 was some sweet Christmas cards and Day 2 a really cute mug and beautiful mug rug. This swap is wonderful as you get a present every day in December leading up to Christmas day.
On the subject of presents, I'm still sewing away and these are destined for non internet users so I can happily show them on my blog.
As soon as all my presents are finished I'll share the final three stages of my penny rug project Home Sweet Home. My next task is to finish the lettering and add some tulips.
Here are two similar ideas for making votive candle holders and I love them both.
Vintage Votives from Annaboo's House. So very beautiful. Here's the LINK.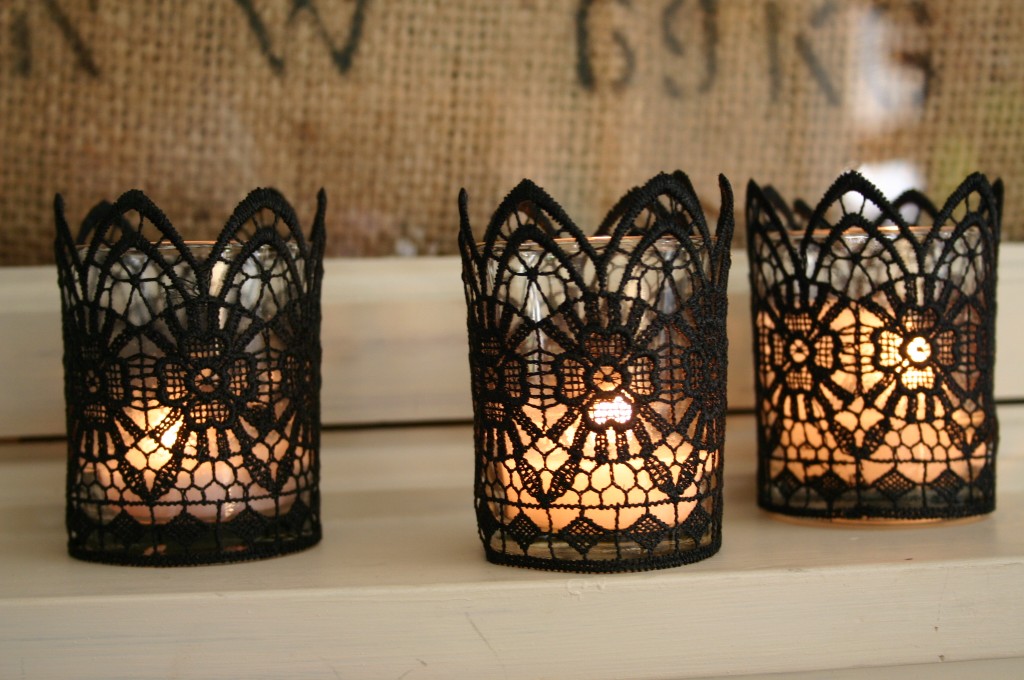 And Black Lace Candles from Family Chic. Here's the LINK to these lovelies too.
Many thanks to Annaboo and Camille.