Yesterday morning in Melbourne was freezing so I decided to stay in my nice warm bed and stitch some lovely cosy wool. And that's precisely what I did. Here's the result.
These will eventually become pincushions.
A one seam flying goose block? Not possible! Oh yes it is, thanks to Ricky Tims and this fabulous Youtube video where he shows lovely Alex Anderson how its done.
Here's the LINK. Many thanks to Ricky.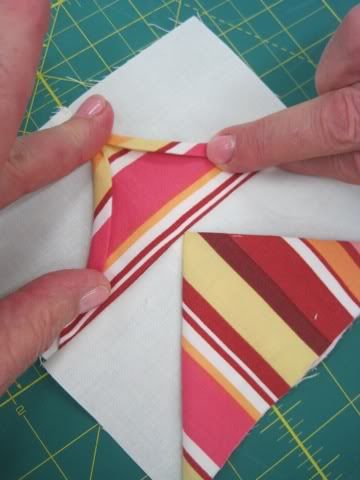 And here's a LINK to a fabulous tutorial from Quiddity Quilts which takes it one step further. Many thanks to Just Jenn.