I managed to finish a couple of little projects over the weekend
and start another, this beautiful doily.
Hope mine turns out like the lovely sample.
Have you been visiting lovely Cheryl at her charming blog,
Willowberry Designs
over the last few months? This is just one of a delightful group of lavender themed projects she has been sharing as part of
Each and every project has been a delight, so huge thanks to Cheryl.
FABULOUS FREE STUFF
I'm so happy I discovered June's amazing blog,
Planet June
and the
link
to these delightful daffodils.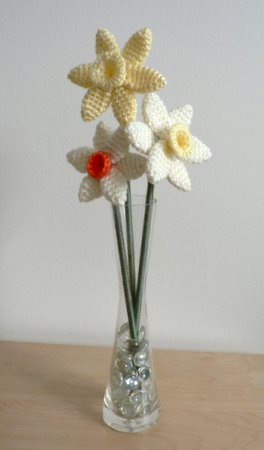 Thank you so much June, for this cheery reminder of what Spring promises.