I have a thing about string and have quite a good collection. John bought me a fabulous new edition to my collection and it is an instant Tuesday Treasure.
It came from a brilliant shop in High Street Northcote , which is one of my very favourite shopping precincts.
The shop is called
The Friendship Tree
and it is brimming with handmade loveliness.
A couple of doors away is Local Shop, the most amazing florist and gift shop.
And there are a whole heap of the most wonderful places to eat. This was my Saturday morning breakfast at Aquarium Bakery Cafe.They sell the most fabulous cakes and bread too.
So if you haven't visited Northcote lately I highly recommend a visit.
Do you have something you'd like to share with others as part of Tuesday Treasures? Just pop your details into Mr Linky and play along.
A BIT MORE BOM INFORMATION
I thought a picture of the penny rug so far might be useful. As you can see the tree is fairly close to the bird houses. My mini quilts measure 2 1'2" square and 3" square. If you have already made yours and they are a bit bigger, don't worry. Hang one on the line and save the other for the next part of the BOM. By the way the offer is still there for anyone who would like some of the fabric I used for my little quilts. Just email me your address and I'll post some off to you.
Sorry I still can't get my scanner to work - might have to go out and get a new one, so there is still no tree trunk pattern. For now I'm going over to a friend's place to scan the template this afternoon. Please check back tonight.
Here is the tree trunk template.
I love this fabulous project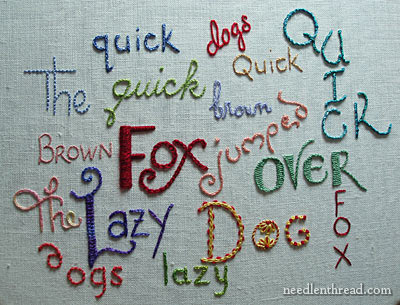 and it comes with 15 wonderful tutorials. Mary Corbett's Needle n Thread is a wonderful resource for anyone who enjoys hand stitching. Many thanks to Mary.