... at the Essendon Quilter's show.
The first highlight was meeting a whole bunch of wonderful bloggers.
Here we are - Rosie (no blog), Marina from Maisie and the Boys, Tracey from Mistea Crafts, me, Annette from Jindi's Cottage.
After lovely Rosie had to leave we ran into Elyte of Tea, Fabric and Other Things - there she is on the end. Huge thanks to Marina for inviting me along to this gathering.
We weren't allowed to put photos of the quilts on a blog unless we had the maker's permission. But how lucky am I, as I got to meet Irene Blanck and so I can show you her amazing work.
I fell in love with both of these quilts and Irene is the most charming and wonderful person. She designed the Confetti quilt I've been working on slowly for a long time, so it was extra wonderful to meet her. Irene's website Focus on Quilts is HERE
When the winners were announced it was thrilling to see Irene win a first and a second prize for these two amazing quilts. Very well deserved.
I entered a variety of raffles on offer and to my absolute delight I won these magnificent books donated by the Drapers of Mount Macedon in Gisborne. Lucky, lucky me, they are both exquisite books.
It's fabulous to meet up with fellow bloggers, the quilt show was brilliant, the venue fabulous and the weather perfect. Plus I met delightful Irene, chatted with my gorgeous bloggy friends, laughed at the exploits of Annette's dog and won a prize. No wonder I had the BEST day.
With the Easter break on the way a lot of people take the opportunity to gather in a park or on the beach to celebrate on Easter Sunday - a picnic is always so much fun.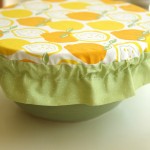 Fabulous Calli at Make It Do has a series of picnic themed tutorials, she so kindly shares.