A couple of years ago I called out to my little dogs and there was something strange about my voice. I was born in England and spent the first five years of my life in the Midlands so, at first, I thought somehow my English accent had returned.
But as I continued to talk out loud I realised it was an Irish accent. A beautiful, lilting,melodic Irish accent. At first I was astonished, then captivated and found it very amusing. It was so different to my usual voice and accent. My little dogs didn't recognise my call at all.
I renamed myself Colleen.
I ran around and sang and danced and revelled in my Irishness.
However after about 15 minutes of fun, I started to get a bit concerned. I was still working at the time and I started to wonder how I would explain this weird phenomenon at the shop the next day. We had lots of regular customers, some of whom really were Irish - would they think I was being cheeky or worse, mocking them? What would my bosses say?
I decided to ring John. I had a great deal of trouble persuading John I was me. He thought it was a huge joke and kept saying he thought my Irish voice was very sexy.
Another hour or so passed and by now I was getting really worried. It's amazing how intrinsic your voice is to your sense of self. My initial joy disappeared and I no longer felt like me.
So I rang the MS Society. (Some of you may not know I've had Multiple Sclerosis for a number of years) The woman on the phone initially seemed taken aback but I guess the support workers have heard many a strange story, so she suggested that I may have some damage to the language centre of my brain. I googled my condition and found others had experienced the same thing. I felt dismayed and went to bed having
decided to wait until the next morning to ring my neurologist.
And for joy the next morning Colleen had disappeared and I was back. I thought I'd share this strange story as my way to remember St Patrick's Day and reminisce about my Irish experience.
All the above images came from the wonderful Graphics Fairy. Thank you so much Karen.
FABULOUS FREE GREEN STUFF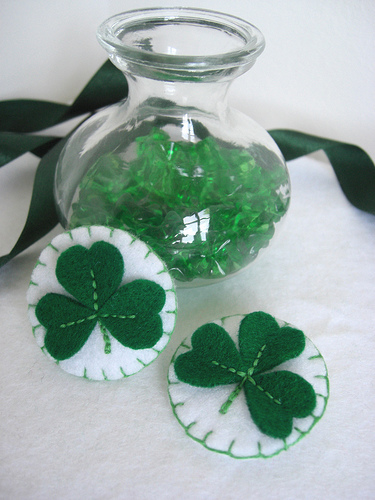 And finally how to make green beer at About.com