The biscuits are baked, the thermos is full of homemade lemonade and a bunch of little bears are ready to set out on a Teddy Bears Picnic.
Little Clare is waiting to set off today. Clare is one of the first patterns I designed and I do think she is kind of sweet. I remember being absolutely thrilled she made the cover of
Dolls Bears and Collectables.
Do you have bear or softie to bring on the picnic today? They can be handmade or one that you've bought. Old or new, big or little, all are welcome. Just pop your details into Mr Linky and join in the fun.
I've always loved Pandas so here are some cute panda links.
Fabulous free panda stationery at
Graphic Garden.
Huge thanks to Helena for all she so generously shares with us.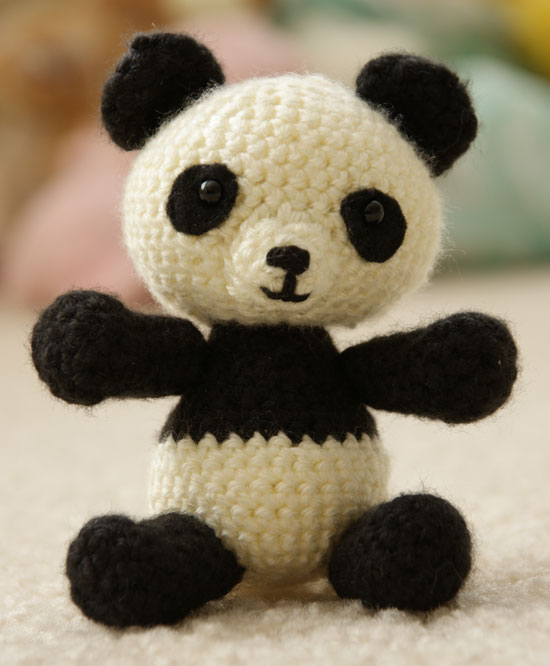 The sweetest little crocheted one at
Squidoo
and a real one to finish off because they are just so cute.
A TEDDY BEARS PICNIC GIVE-AWAY.

Many of you may have received a
Jacquie Lawson Greeting Card
, and if you have you will know how lovely they are. I first discovered them when sweet Shell from
Raspberry Rabbits
sent one to me. I was instantly in love with them.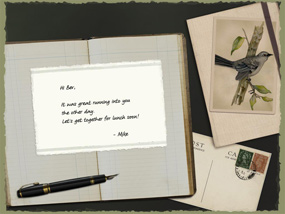 I love their note cards too.
So this week I am going to give-away a one years membership to Jacquie Lawson.com.
Membership allows you to personalise and send all the e-cards on their site, and any new ones created in the future, to anyone you like, as many times as you like, for the duration of your membership.
Bring a Bear or Softie on the picnic
Leave a comment on this post.
Do both and you will get two entries. The giveaway will close next Wednesday and I'll announce the winner next Thursday. H
ope you join Clare and me on the picnic.
PS I'll announce the winner of my Birthday Give-away tomorrow. Good luck.