A new bear arrived at my place last weekend. A gorgeous, soft, squishy, huggable bear I've decided to call Walter. He came from my gorgeous Sam along with a big basket of scented toiletries. (I received a beautiful quilting book from my other lovely son, Jack. More about that in another post.) Walter is very happy to be on the picnic but it will be an inside picnic today as it feels like Melbourne's weather is blowing in straight from Antarctica.
Do you have a bear or a dolly or a softie to share with us all. Please pop your details into Mr Linky and come on the picnic.
Sam is married to Adrienne and she loves elephants so I decided to show some fabulous free patterns for stitched and knitted elephants today.
First is a very vintage looking felt elephant from
Karen's Variety
. It's the kind of toy my granny might have made me when I was a little girl.
and this cutie from
The Baby Gardeners Baby Bloggie
How sweet are these little angel elephants from Anne E Weaver at
Sewing Crafts
.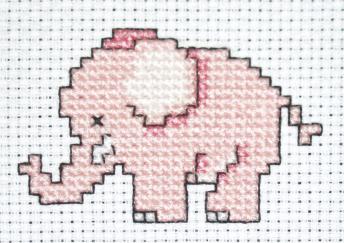 Next a dear little cross-stitched elephant from
Needle Work Tips and Techniques
and an elephant pieced block which Miri designed and was featured on
Quilting Gallery
.
Finally a couple of wool elephants.
This knitted one, cleverly designed as a kitty cat toy by
Suzy Q Home Maker
and this teeny tiny crochet one from
Inner Child Crochet.
A huge thank you to all the clever and generous designers.
If you are an animal lover please consider supporting the
Free The Bears Fund
. I do and it makes me feel good to know that I am helping to give the bears in various sanctuaries around the world a safe, peaceful and happy existence.