I do wish I hadn't started singing Turning Japanese as I wrote those words as now that silly song is caught in my head.
At one of our NOTYQ Guild Meetings Kris talked about a trip to Japan taken by a dozen or so NOTYQ members. I really enjoyed her talk, especially as the tour had a textile theme. It sounded wonderful. She purchased a few kimonos and I got the chance to model one up on the stage.
That's Kris wrapping me up.
We felt like bursting into song and singing Three Little Maids From School.
A lot of fun, I do love my NOTYQ friends.
Finding this project is the reason I shared the memory above.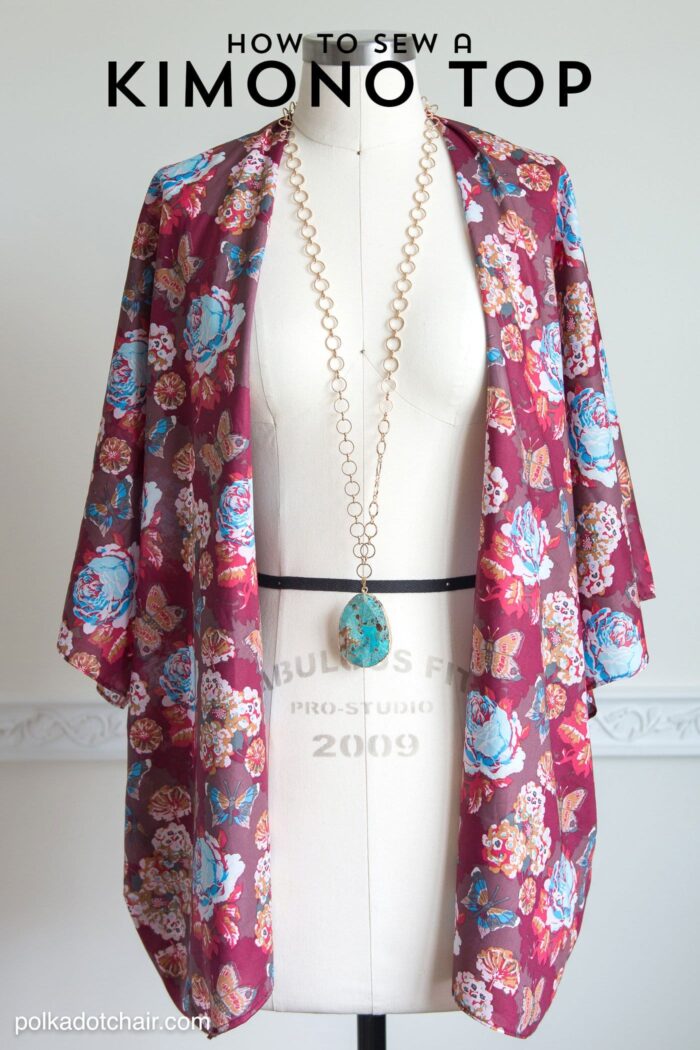 I thought this is a lovely useful garment. It's pattern and a great tutorial is very kindly shared HERE at fabulous The Polka Dot Chair. Enormous thanks to Melissa for sharing it with us.
Hope you are enjoying a wonderful day