Coming up in Melbourne, Australia.
Looking for a day out? Join Louise and Lisa from Max and Louise
Pattern Co on Saturday July 2nd at the Delahey Quilting Group and Delahey Community Centre...
Call 9249 4900 for details. Participants will be working on this little quilt from Greenhills.
If you love the pattern but can't make the class you can buy the pattern from lovely Lilly Patches.
I love A Spoonful of Sugar, such a happy fun blog by mother/daughter combo, Lisa and Sarah. How wonderful to read that they now have a book.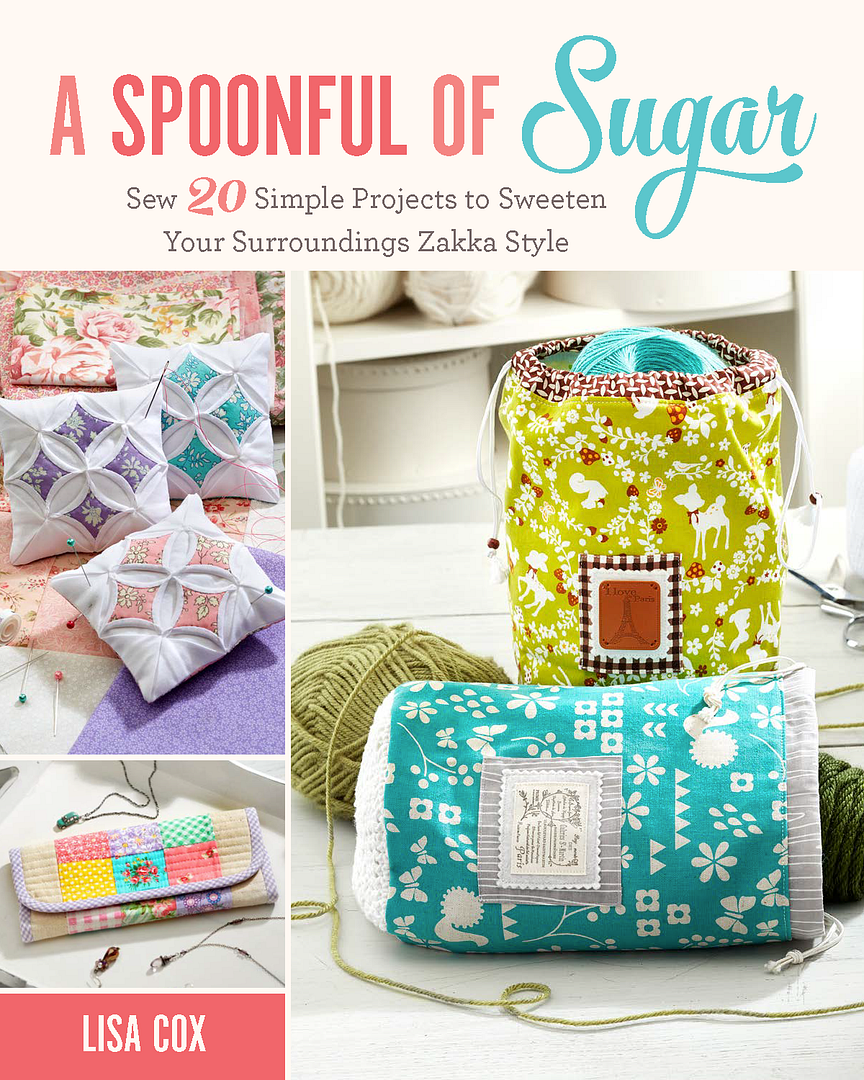 You can buy your copy at Amazon and you can read more HERE.
Seabreeze Quilters presents: The Modern/Contemporary 'Quilt In'
Including Members' Exhibition 'Here & Now'
Saturday 30 April 2016, 10am—4pm, Williamstown Town Hall
Quadtriptych Challenge (supporting Community Foodlink)
Guest Speakers: Jenny Bowker, Claire Saxby & Lessa Siegele
Morning & Afternoon Tea provided, BYO Mug
Light lunch available to purchase
Enquiries and Table Bookings: Kim Reilly, admin@seabreezequilters.com
A class at The Quilt Shop in Eltham taught by my fabulous friend Claire. The Shop details are
A: 2/38 Bridge Street, Eltham
E: sales@thequiltshop.com.au
H: Mon-Thur 9.30am - 5.00pm
Tuesdays 31st May, 7th June and 14th June 2016
Cost:

$135 (includes pattern)
Do you admire traditional needle turn applique and think with envy "there is no way I could do that?" You can! Claire is confident that she can get you needle turning in this three session class. In this class we will cover everything you need to know to needle turn applique confidently. You will learn the basic invisible stitch, how to stitch convex and concave turns, create sharp outside and inside points and talk about how to deal with thin or small shapes. This class is based around Claire's "All a Flutter" butterfly cushion. Class sample in store.
It is great when you find a project that not only looks good but is very useful too. This wonderful Wall Pocket Organiser fits the bill perfectly.
Just follow this LINK to a great detailed tutorial.
Enormous thanks to wonderful Svletlana for sharing it with us at her blog SOTAK Handmade