I've been an on-line Scquilter for over 10 years but only recently joined the Carrum Downs Scquilters Group. They are fabulous and I plan to try to attend every get together.
Here's what I stitched for one of the members, Deidre who recently married.
Everyone is stitching a six inch block. I chose these sweet little loving budgies as there were a few other blocks with birds. Here are some of the others' blocks
I'm off for the day with Christine, to do some shopping for this weekend's NOTYQ Quilt Exhibition. Hope, if you are in Melbourne or its surrounds, you will join us, at the show..should be enormous fun.
How cute is this little Cross Stitch Toadstool Cushion?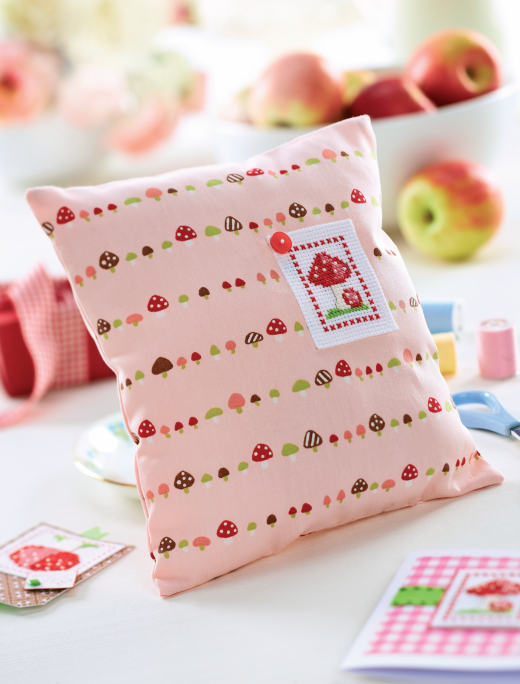 I think it is so cute it has gone on my Make It for Christmas List. If you would like to make one too please pop over to visit Crafts Beautiful and find this PAGE. Many thanks to everyone involved.