This week I've been working on the centre medallion of my version of Di Ford's gorgeous quilt Rotherfield Greys. I wanted to personalise it so instead of the central star I'm using one of Michelle Palmer's exquisite pen and ink original works of art as my centre feature.
I've surrounded the sweet little bees with 3/8th of an inch hexies. Big thanks to Lou and Lisa of Max and Louise for introducing them to me...I think they are the perfect size.
I still need to do a lot of work on my broderie perse wreath and then I'll add some little 1/2" hexie flowers that I have left over from another project
I've loved Laura Ashley for as long as I can remember and I still adore to read their blog, Laura Ashley.
Did you know they also feature free sewing projects? This one really caught my eye.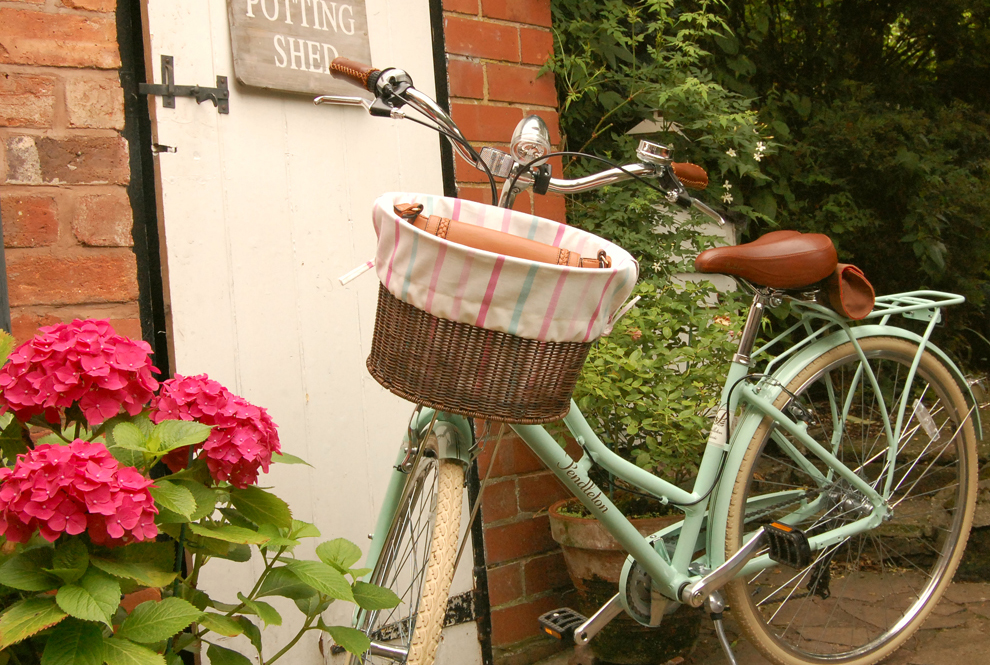 This is my sort of bicycle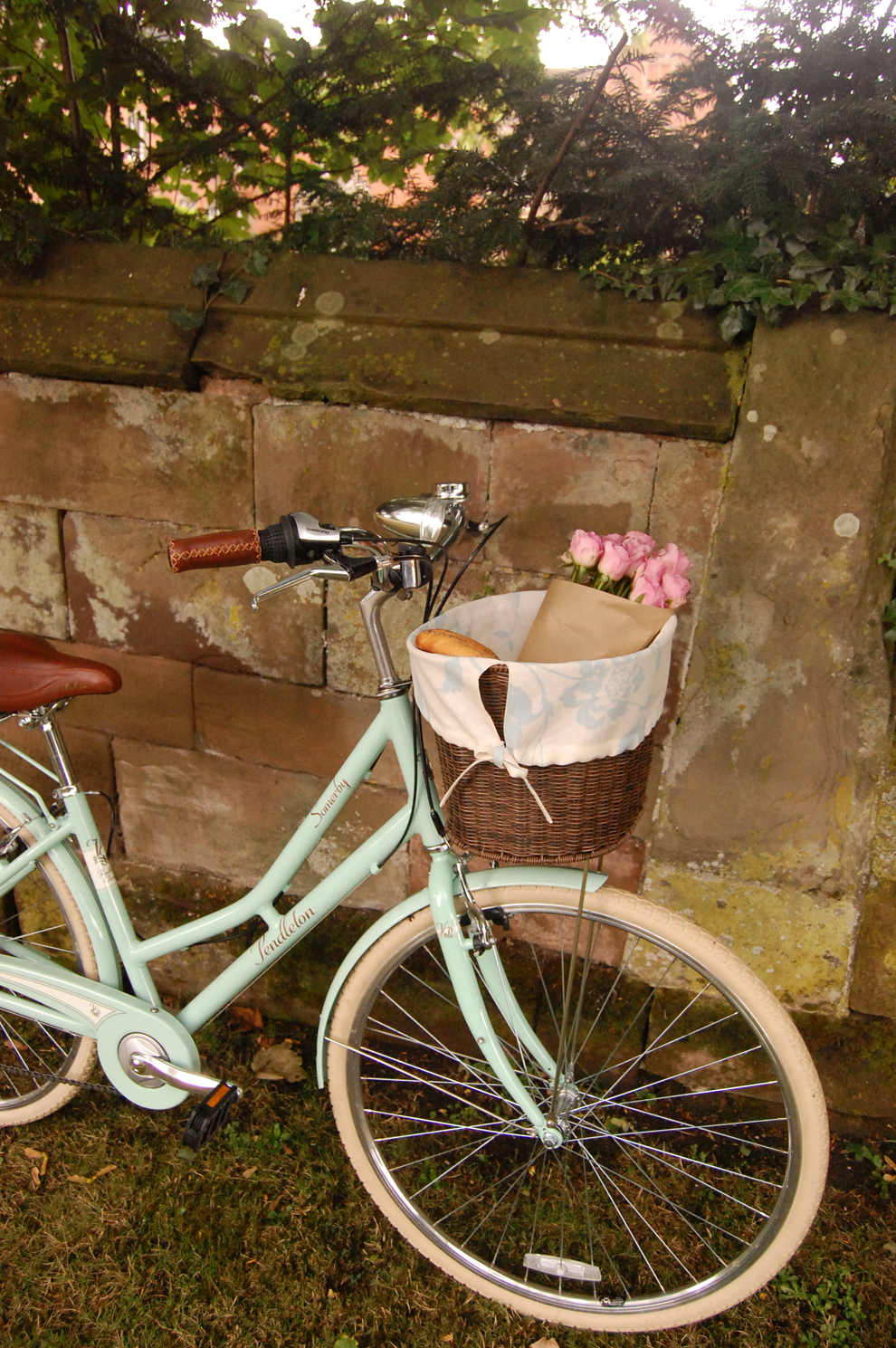 and if it was mine I would certainly want the basket lined in such a beautiful manner. So if you would like to make this Bicycle Basket Liner please follow this LINK. Why not make yourself a cup of tea and spend some time browsing around the gorgeous world of Laura Ashley...divine.