Part of the reason for our visit to the city was to visit lovely L'uccello.
Take a look at the bottom right picture and you will see a great idea for Christmas decorations using lovely French General fabric.
Of course I had to buy some of the beautiful fabric.
The baubles were stuffed with 'Christmas smelling' potpourri.
I found a couple of lovely recipes in case you want to make some Christmas Potpourri yourself.
This one is from Julie Blanner
There's a lovely sounding one at Cooks.com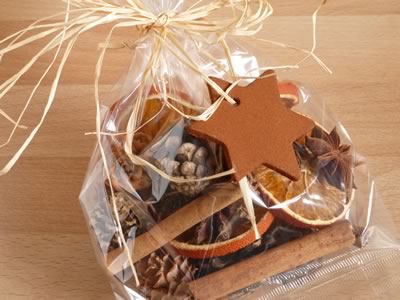 and this one from Homemade Gifts Made Easy.
Everyone I know adores L'uccello in Melbourne's gorgeous and historic Nicholas Building. If you are in Melbourne its address is
37 Swanston Street
Melbourne VIC 3000
Here's little MAP to get you there.
Everything Mollie makes is incredibly cute...
...including this Star Gazing Zip Pouch. Just follow this LINK to wonderful Wild Olive and you can make one too. Enormous thanks to super talented Mollie.