John's had a few days off work so we took little Henry down to Blairgowrie for a couple of days. On Monday we spent some time at the Point Nepean National Park.
From this spot you can see Port Phillip Bay on the left and the ocean - Bass Strait- on the right. It always feels like breathing in this clean fresh ocean air has restorative powers.
We spent a couple of hours exploring the fort and tunnels of Port Nepean. Henry was fearless, even when the spooky whistling (from the audio system) seemed to follow us.
Our little darling has now gone back home so I plan to spend this afternoon stitching away. I might actually have some stitching to show you tomorrow.
There is a brilliant tutorial and pattern for this stunning lap quilt HERE.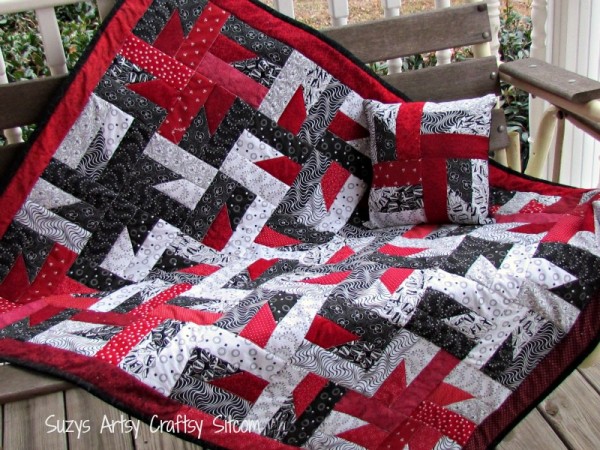 It is very kindly shared at Suzy's Artsy Craftsy Sitcom. Thank you so much Suzy. It is fabulous.