I was lucky enough to catch up with Christine from MacDonald's Patch yesterday. It was great to have someone to talk to about stitching and I could even show her my Valentines Initial Swap item because I know it's not going to her.
I'm still captivated by very sweet small projects at the moment and just adore this one
I found it at the most exquisite embroidery blog, Stitches and Crosses Marijke and you can find this divine scissor keep HERE
Christine told me about a wonderful Sampler A-Long at Little Miss Shabby and I am very excited. It is a wonderful combination of cross stitch and patchwork blocks. This is the first block based on 'Swoon' and I have fallen totally and completely in love with it.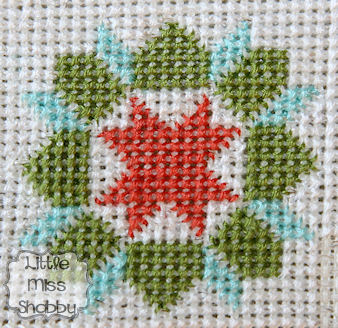 So I'll be putting this logo in my sidebar and stitching along too.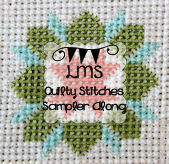 Huge thanks to super clever Little Miss Shabby.
Don't forget tomorrow is the day to make lots of new blogging friends. Please play along with
by visiting fabulous Vicki at 2 Bags Full
Hope you get lots of stitching time
PS I'll be Stitching Along with Friends tonight. How about you. Please visit Wendy to find out more.