I love teddy bears and I love teddy bear buttons too. Here are a few of my favourites.
Imagine how small their picnic basket would have to be.
It would be wonderful if you would bring a bear or a dolly or a softie on the picnic. To share in the fun just pop your details into Mr Linky.
Everyone who brings along a little friend this week will get a special collectable Teddy Bears Picnic surprise.
Time to start getting ready for Christmas, so here are some really cute little free patterns which our wonderful fellow bloggers have kindly shared.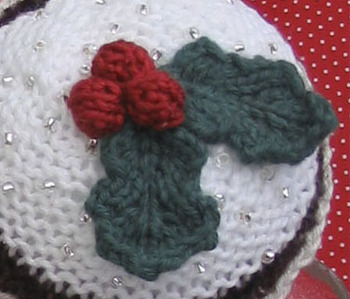 One for the knitters - the most adorable knitted holly. Thank you so much to Julie at Little Cotton Rabbits.
And one for the cross stitch enthusiasts from Kreinik Manufacturing Company who make wonderful threads.
North Pole Christmas has a wonderful collection of Snowman patterns. This one is really worth checking out.
And Bronwyn at Red Brolly has the most gorgeous stitchery which she is kindly sharing.
Please consider helping the Free The Bears Fund.
Extend your Christmas cheer to the bears
100% of your donation goes directly to the bears
I send them a tax deductible donation and it makes me feel really good to know I am easing the
suffering of these beautiful creatures.

Another Giveaway
Please join in the fun and bring along a bear, a dolly, a softie or even a teddy themed quilt on the picnic this week and you will get a surprise present.