Today I'm off to
Australia's Biggest Morning Tea
with my friend Rosalie. I'm taking a tiny little teddy, called Herbert, to enjoy the morning tea, so hopefully we'll go outside and have a picnic too.
Do you have a bear or a dolly or a softie to share with us all. Please pop your details into Mr Linky and come on the picnic.
After the fun of the tea cosy exhibition and because no event (even a picnic) is complete for me, without a cup of tea this week I went on the hunt for tea cosy patterns in fabulous blog world and found these delightful free patterns.
I couldn't resist this little cutie from
Just Jen Knits and Stitches
. It's adorable.
And for the coffee lovers how could I resist this delightful cosy, kindly shared by Chem Knits. It's the Briar Rose French Press Coffee Cosy.
I think the briar rose stitch is one of the nicest knitted patterns I've seen.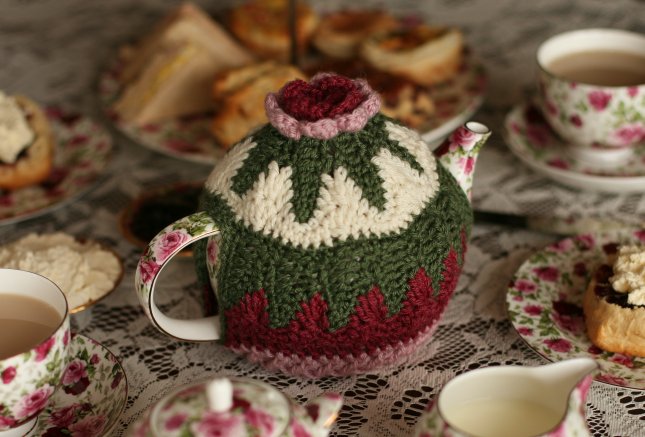 This one is called the Rosy Cosy. I like it a lot and it is a free crochet pattern from
Megan Mills.
Thanks Megan.
An easily sewn example from
Homemade Holiday Gifts
. Thanks for sharing.
And finally one with a fabulous tutorial from
My Patchwork
If you are an animal lover please consider supporting the
Free The Bears Fund
. I do and it makes me feel good to know that I am helping to give the bears in various sanctuaries around the world a safe, peaceful and happy existence.
This week there will be a small Teddy Bears Picnic Giveaway for some-one who joins us on the picnic. One entry for coming on the picnic, one for leaving a comment and two entries if you do both.