I like to pop a little gift in with my hexie flower and swap blocks, so today I grabbed a couple of spare hours and made some little things.
and more scissor fobs, of course...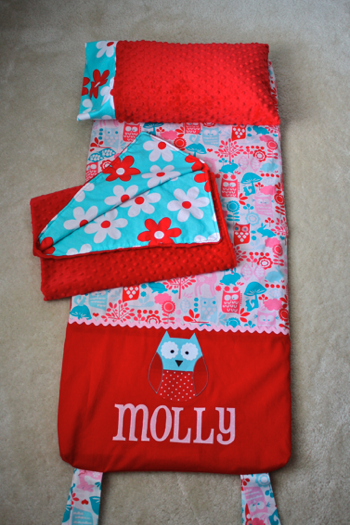 I think this nap mat is adorable and oh so clever. There are many many great ideas at Sew Like My Mom. Many thanks to Melissa.